Being a "solo" father: building a model of "good" father day after day?
Être père « solo » : un modèle de « bon » père à construire au quotidien ?
This article tackles the perception of the parental role of single fathers and how it was « rephrased » with the start of a single-parent family. How do these fathers perform their role in their daily lives? Do they take on the « traditional » attributes of both mother and father roles? The article aims to study the daily issues those fathers face (doubts, reflexivity on parental practices and relation to the norm...) stemming from the lack of example of what is a « good » single father. We will study how these fathers build a model of « good » parenthood and what are the essential elements that define it (cope with the two roles, care of the children, reflexivity...). Finally, we will tackle the idea according to which, single fatherhood is parenthood « under surveillance », provoking parental habits of aiming for a « perfect parenthood ». Throughout the article, we will show how it is the role of the single father to create a new way of doing, based on two socially gendered roles.
Cet article aborde la perception que les pères solos ont de leur paternité au quotidien et ses « reformulations » depuis l'entrée en parentalité solo. Comment réalisent-ils leur rôle de père au quotidien ? Reprennent-ils à leur charge l'ensemble des attributs « traditionnels » des rôles maternel et paternel ? Comment répondent-ils au quotidien à l'injonction d'être un « bon » parent ? Nous reviendrons sur les difficultés quotidiennes de ces pères (doutes, réflexivité sur les pratiques parentales, rapport à la norme, etc.), liées au manque de modèle prescrit de « bon » père solo. Nous étudierons comment ces pères construisent leur modèle de « bonne » paternité au quotidien et quels en sont les éléments constitutifs (jouer les deux rôles, soins des enfants, réflexivité, etc.). Enfin, nous interrogerons l'idée selon laquelle, la paternité solo serait une paternité « sous surveillance », ce qui peut provoquer des attitudes parentales visant une « parentalité parfaite ». À travers cet article, nous démontrerons que c'est au père solo de composer un nouveau répertoire avec deux partitions socialement genrées.
Fichier principal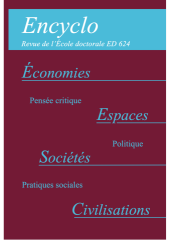 6_Piesen_numéro_10.pdf (740.71 Ko)
Télécharger le fichier
Origin : Publisher files allowed on an open archive